Naturopathic Medicine
What is a Naturopathic Doctor
Naturopathic Doctors
are regulated health professionals here in Ontario with a minimum 7 year post secondary education- both an undergraduate degree and Naturopathic Medical School degree. Similar to a family GP, NDs are trained in basic sciences, diagnostic medical sciences, pathophysiology and pharmaceuticals. In addition, NDs are also trained in:
​
Clinical Nutrition
Prevention and Lifestyle Counselling
​Botanical Medicine
Asian Medicine and Acupuncture
​Homeopathy
​Naturopathic Doctors
are trained to treat a variety of health concerns such as digestion, hormonal imbalance, fatigue, fertility, pregnancy and newborn care, weight loss and chronic disease with a strong focus on preventative health care. Through a detailed intake and physical exam, Naturopathic Doctors are able to tailor treatment plans to the individual to help achieve their health goals.
Naturopathic Principles
First Do No Harm
Identify and Treat the Causes
Doctor as Teacher
Treat the Whole Person
Emphasize Prevention
Support the Healing Power of Nature
---
Dr Jessica Gurske, Naturopathic Doctor Kitchener Waterloo
Powered by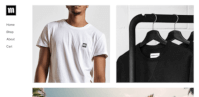 Create your own unique website with customizable templates.